Mold Removal in Birmingham
With more than 10,000 apartments to service by being connected to management companies, mold contaminations are a regular part of the business.
We get 7-10 calls a day for leaks, and many of these are accompanied by an existing mold removal problem."
When water is allowed to linger for too long, or when there isn't proper ventilation for water vapor latent within the air, mold has an increased capacity for growth. Call us at (205) 440-3745, we provide a full-scale mold removal service in Boston.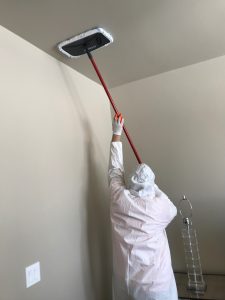 Throughout all his experience dealing with water damage restoration in Birmingham MI, carpet cleaning, mold removal, and decontamination, experts know all about fungi. It needs to be dealt with swiftly, which is office agents are available 24/7/365 to schedule an appointment with our mold removal Birmingham experts.
"There are lots of things that homeowners can do to prevent mold removal growth causes from ever even starting,"but once it's begun, people should really call a restoration company like ours to have it taken care of properly."
Our mold remediation specialist in Birmingham works with IICRC certified technicians to get every trace of mold extracted from the premises. We offer comprehensive services that include:
Mold removal remediation

Mold infestation cleanup

Discovery of the source of the mold growth

Mold spore removal

Visual mold inspection

Mildew deodorization

Mold testing services

Fungus and mold decontamination

Comprehensive mold and water extraction
If your home or business had a water damage episode recently, then you might also be experiencing mold growth that you just don't know about yet. To make sure that your home is safe from fungus infestation, our mold removal staff with 911 Restoration Birmingham a call today!
Mold Myths And Mitigation Techniques
Many people think that mold is a part of the strawberries that didn't make it in the fridge, or the bread that you forgot about and turned green, but in reality, mold spores float around in the air. Being airborne mold spores have the capacity to find new places to grow nearly anywhere. Call us at (205) 440-3745 and learn how we can help.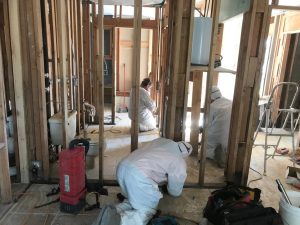 Armed with this knowledge and expertise, we can provide mold damage restoration in Birmingham work to eliminate its presence from any surface that it attacks.
Beyond killing off the spores once they start growing, the mold removal Birmingham experts with 911 Restoration Birmingham know all the best ways to prevent it from ever starting in the first place too.
"One method for making sure that mold doesn't grow is to keep the air and the surfaces of a room dry at all times.
This simple mold removal method eliminates the chances that mold spores will ever have what they need to get started. Additionally, homeowners can take extra precautions after a spill of any kind by using bleach.
This will kill off any spores that may float onto a newly soaked surface."Eliminating moisture is the key, But after that, some good old-fashioned bleach will usually do wonders at keeping the spores at bay."
Managing Apartments Means Managing Mold
Having been the solution to so many water damage restoration challenges over the past thirty years, we know his way around when it comes to mold contamination.
If a spill, flood, or other water damage crisis has happened in your home, it may be a mold breeding ground in the making.
While all mold removal situations don't come from water damage, almost all water damage situations can easily cause mold growth. Many homeowners think that they can simply ride out the effects of a major water damage situation after extraction.
In truth, the opposite is usually true. Without mass air moving, dehumidifying, and drying technology, mold, and fungus infestation are almost a guarantee. That's why we are standing by around the clock for any type of emergency.
If your home has experienced any sort of flooding, pipe burst, washer hose rupture, or even a water heater failure, there is a strong likelihood that it will then cause mold contamination that needs mold removal.
Call us at (205) 440-3745 and please allow us to offer you a free visual inspection.
If not dealt with by mold removal Birmingham professionals 911 Restoration Birmingham, then it's also likely to return too. Don't take chances with mold exposure; call the mold removal Birmingham pros with 911 Restoration Birmingham today!
Serving the communities of Adamsville, Adger, Alabaster, Alton, Bessemer, Birmingham, Brighton, Cahaba Heights, Calera, Chelsea, Columbiana, Dora, Fairfield, Forestdale, Fultondale, Gardendale, Graysville, Greystone, Helena, Homewood, Hueytown Irondale, Leeds, Maylene, Midfield, Moody, Mount Olive, Mulga, Pelham, Pinson, Pleasant Grove, Shelby, Sterrett, Trussville, Vestavia, Vestavia Hills, Vincent, Warrior and surrounding areas.