Water Damage Adamsville
When pipes burst, areas flood, or water heaters fizzle out, there is the expertise and skill of the water damage Adamsville team and owner Elton Riley with 911 Restoration Birmingham to save the day.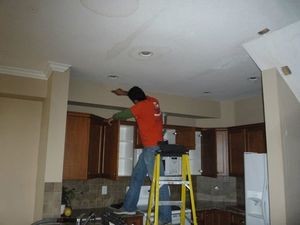 There are many different kinds of water damage and categories of water as well, and this necessitates true experience and skill in the restoration business in order to be taken care of properly and identify what the issues are.
Fortunately for the people of Adamsville, Elton and his teams of experts are all IICRC certified to take on the nature of such challenges.
"I've seen it all in my time," Elton says. "And that's how I can solve any water damage situation that comes my way."
Elton's expertise and capabilities in the industry makes him the most trusted source in Adamsville or the surrounding area as well, and if your home is experiencing any type of flooding issue, then don't wait an extra second to contact the water damage Adamsville teams with 911 Restoration Birmingham today to get it solved!
Preventing Water Damage in Adamsville Requires Maintenance
Many of the water damage situations that homeowners or businesses experience are due to small things that fail over time.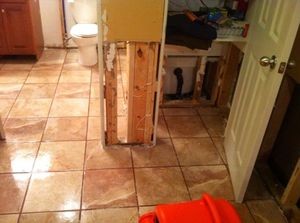 Elton, being an expert in all of these areas, suggests that, "people need to make sure they check the little things like the hoses on their washing machines and the like."
Another little thing that people need to regularly check is the amount of debris in their gutters and downspouts as this can be a prime source of ceiling leaks and soaked drywall from overflows.
"Everyone should also get their whole plumbing system looked at every two to five years especially if they have a septic system which may cause a sewage backup in some scenarios," Elton says.
Little maintenance tasks like this can make a world of difference when it comes to preventing water damage situations.
"No matter what occurs though, we will be there for people whenever they need us to help," Elton explains.
Don't let a simple maintenance oversight cause a water damage scenario to unfurl in your picturesque home. Contact Elton and his teams of water damage Adamsville experts with 911 Restoration Birmingham today and let them solve these situations for you!
Tropical Aquarium Causes Soaked Carpet Damage
Elton has seen and solved every kind of conceivable water related restoration scenario that exists in this industry and this is how he has come to be such an expert in every challenge presented to him.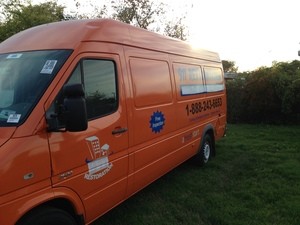 "We went on a job one time that came from a homeowner who had an amazing aquarium in their living room as the centerpiece because it doubled as a coffee table," Elton explains.
"Somehow someone kicked in one of the sides and it flooded the whole room with salt water and soaked the carpets straight through."
Fortunately for these homeowners the carpet was on the first floor, but it still required quick action from Elton and his water damage Adamsville teams.
"We got there as fast as we could and started pumping out water immediately," Elton says. "Then we had to take out the carpet and the padding below it and do a total dry out of the entire room."
Elton's quick action saved this homeowner time and money because the water hadn't damaged anything else in the room yet besides the carpet and when Elton pulled it out the restoration healing process pace was greatly increased.
"We even helped this homeowner with all of their insurance paperwork too because fish tanks can be tricky water damage situations that need expert eyes to solve appropriately," Elton says.
Don't let your living room become an aquarium with water damage and fish everywhere. Contact Elton and his expert teams of water damage Adamsville specialists with 911 Restoration Birmingham to solve all your salt water flooding challenges today!