Water Damage in Birmingham
Weather Alert: If you are experiencing storm damage from tornadoes or severe weather, call us today for emergency assistance! 
911 Restoration of Birmingham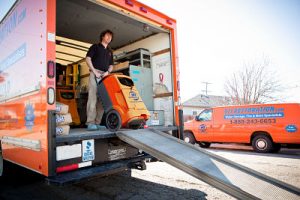 When your home or business is faced with a water damage emergency or a mold infestation, you need a disaster restoration partner that you can trust. 911 Restoration of Birmingham is here for you 24/7/365, and we even guarantee an arrival time of 45 minutes or less. We serve residential and commercial buildings in Birmingham, Alabaster, Bessemer, Pelham, and the surrounding areas. 
We believe that every disaster is an opportunity for a Fresh Start and to build back stronger than ever. Our IICRC certified technicians do everything possible to recover your property and give you peace of mind. Get your Fresh Start today.
At 911 Restoration of Birmingham, we offer a Fresh Start with our comprehensive selection of property damage restoration services, including but not limited to:
Whether you're a Alabama homeowner or business owner, 911 Restoration of Birmingham is your Fresh Start! We'll communicate with you throughout the entire process, help answer questions related to insurance, and restore your property to its pre-damaged condition. One of our IICRC-certified teams is dispatched within 45 minutes of your call! Contact us today, and one of our friendly representatives will assist you in finding the nearest Alabama location.
Service area map
Water Damage Restoration in Birmingham
A water damage emergency can have devastating effects on your property. That's why our water damage restoration Birmingham crew is available 24/7/365 and arrives within 45 minutes of your first phone call. 
We know that it only takes mold 24-48 hours to start growing after initial water damage, so our flood cleanup crew acts quickly to extract all water from your property. Upon arrival, they pack out and store any unharmed belongings to prevent any additional damage. Once water removal is complete, they bring in professional blowers to completely dry the area. 
From there, we conduct structural testing and perform a mold inspection to go above and beyond basic flood cleanup. If any damage or infestation is found, our team handles repairs and mold removal Birmingham for you. 
Don't let water linger on your property. Call 911 Restoration for water damage restoration in Birmingham today. 
Sanitization Services and Disinfection Solutions
Property owners all over the world have been feeling the burden of the need for extra sanitization and disinfection. Fortunately, 911 Restoration is here to help you keep your public spaces clean and sanitized. Water damage in Birmingham can cause unsanitary conditions. Make sure to keep us on speed dial in case you smell something musty.
Our sanitization crew is fully trained in CDC and EPA protocols and fully up to date on all current requirements for sanitization and disinfection. We hold our sanitization team to high standards, so they clean thoroughly and precisely. 911 Restoration of Birmingham offers office deep cleaning, sanitization for residential properties, and disinfection for commercial facilities. Call our team for a cleaner property today.
Mold Removal and Remediation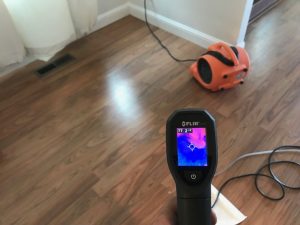 You might believe that a small growth of mold isn't something that needs to be handled immediately, but that couldn't be further from true. The fungus destroys the structure of your property and even releases dangerous particles into the air you breathe, posing a threat to your health in the long run. 
Don't wait to call a certified mold remediation company. 911 Restoration of Birmingham has the mold removal services you need to have a safe, clean property. Upon arrival, our mold removal crew performs a thorough mold inspection to uncover every trace of mold. From there, they use safe and effective mold removal tactics. They even secure your home or business against future growth by dehumidifying the structure. 
If your property sustained staining or damage from your mold infestation, we personally repair any problems we discover. If you suspect your home or business may be facing a mold infestation, don't wait until it's too late. Call 911 Restoration for mold removal in Birmingham, Alabaster, Bessemer, Pelham, and the surrounding areas. 
Sewage Backup and Cleanup
Sewage backup can feel like the most disgusting invasion your property has ever dealt with. You might believe that your home or business could never feel clean or safe again, but we're here to give you the Fresh Start you deserve. 
Our sewage cleanup crew treats your property as if it were their own, so they arrive within 45 minutes of your call. As soon as they arrive, they take quick action to handle water extraction and minimize the cost of sewage restoration. Once sewage removal is complete and our experts have dried your property, they sanitize your home or business to eliminate disease-causing bacteria and parasites from the sewage backup. 
If your floorboards experience rotting or your drywall is stained, our sewage cleanup experts handle all repairs personally. Our mold removal experts can even step in for remediation if an infestation developed because of your sewage backup. 
Don't let yourself experience another moment of feeling that your property will never be the same. Call 911 Restoration of Birmingham for the sewage backup and cleanup you need for the ultimate Fresh Start.
Fire and Smoke Damage Restoration
Experiencing a property fire is traumatic enough, you shouldn't have to worry about how to recover your property, too. At 911 Restoration of Birmingham, our fire damage restoration team is here to make the recovery process as easy as possible for you. 
We handle every step of the restoration process and provide a free fire damage assessment. Our fire cleanup experts can remove odors permanently and use soda blasting to eliminate all traces of soot and ashes from your property. Did your home or business sustain flooding from the firehose? If so, our water damage restoration team can handle flood cleanup and mold remediation for you. We don't consider fire damage restoration complete without a full property restoration. That includes everything from your roof to your floorboards. 
Don't let a fire be the end of your home or business. Our fire and smoke restoration team is here to lead you to a Fresh Start. Call us today for fire damage restoration in Birmingham, Alabaster, Bessemer, Pelham, and the surrounding areas. 
Disaster Restoration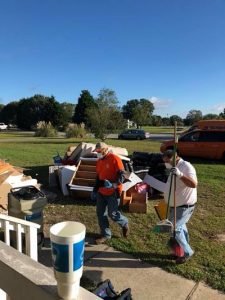 Whether it's your home or your business, your property is your livelihood. When a property disaster occurs, the rug gets pulled out from under your feet.
Our disaster restoration staff at 911 Restoration of Birmingham is IICRC certified and trained to confront any eventually you may face. We provide water damage restoration, sewage backup cleanup, mold remediation, fire damage restoration, and more. We believe in the Fresh Start attitude and serve you with compassion. Our team prioritizes honest communication and does everything they can to minimize the cost of recovery. 
If your home or business was recently hit with a disaster, call 911 Restoration of Birmingham for disaster restoration services. Your free visual inspection (for property owners only) is waiting.
Commercial Restoration
We understand better than most how important your business is to you. You're an important part of our community, and we do everything possible to get your doors open again as quickly as possible. 
Whether you experience a property fire in the middle of the night or sewage back up on a holiday, our commercial restoration staff is here for you 24/7/365. We even promise an arrival time of 45 minutes or less because we know there's no time to waste. 
Serving the communities of Adamsville, Adger, Alabaster, Alton, Bessemer, Birmingham, Brighton, Cahaba Heights, Calera, Chelsea, Columbiana, Dora, Fairfield, Forestdale, Fultondale, Gardendale, Graysville, Greystone, Helena, Homewood, Hueytown Irondale, Leeds, Maylene, Midfield, Moody, Mount Olive, Mulga, Pelham, Pinson, Pleasant Grove, Shelby, Sterrett, Trussville, Vestavia, Vestavia Hills, Vincent, Warrior and surrounding areas.