Water Damage Birmingham
911 Restoration Birmingham
When you're in need of a fresh start after a water disaster like pipe burst, roof leak, or sewage backup strikes, you can count on the superior water damage restoration provided by 911 Restoration Birmingham.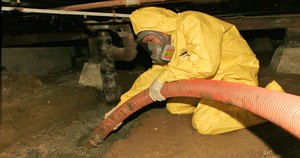 Our  water damage Birmingham specialists are trained and equipped to help you maintain order whenever a water disaster occurs.
Whether man-made or natural, our restoration services will always aim to provide you with immediate relief. When you call us, you can expect us to be there within 45 minutes of your call.
Our quick response allows us to perform the necessary repairs before they can start to get out of hand. We have years worth of experience, training, and industry certifications that make our work top notch.
Whenever you're in need of quality water damage repair and restoration, you can get superior service from a water damage company that cares like 911 Restoration for your fresh start!
Water Damage Restoration
We are fully committed to providing homeowners with the water damage restoration services they need in order of their home's to look good as new.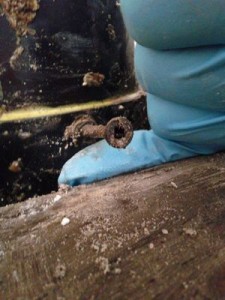 Once we arrive, you can our team to provide you with a free assessment that will help us determine the cause of the problem and to estimate the most affordable price for you.
Our water damage Birmingham pros are on-call 24/7/365 to provide on the day service so you can get the help you need exactly when it matters the most.
Because we can respond quickly, we can help you avoid any further harm to your home such as drywall flooding and mold growth. Among the issues we can assist you with include:
Pipe bursts and plumbing issues
Ceiling leaks and other roof issues
Sewage backups
Water-based appliance connector leaks and hose ruptures
Fire sprinkler malfunctions
Storm damage and flooding
Our water damage Birmingham pros are on-call 24/7/365 to provide on the day service so you can get the help you need exactly when it matters the most.
So, if you're home or storefront has recently experienced a water intrusion, then contact our water damage restoration Birmingham team with 911 restoration Birmingham today!
Mold Removal
Mold growth is one of the problems that can occur if water is left to pool within your home during an extended period of time.
Mold can cause structural deterioration and the spores it releases can cause asthma and allergic reactions.
Now, the best way to avoid mold growth in the first place is by having that water leak patched up right away. The 911 Restoration team can perform the necessary visual inspection to check for mold growth.
We will also provide the water damage repairs that will patch up the moisture source.
We will then use our eco-friendly cleaning materials that will get rid of mold and any spores it may have released into your home.
If your property has begun to smell musty after a recent flooding situation, then you definitely have mold growth, and you should contact our mold removal Birmingham team with 911 Restoration Birmingham for help today!
Sewage Backup Cleanup
Sewage backups are a major concern because of the filth and damage it can spread throughout your home.
It's important that you call 911 Restoration right away because we are equipped and trained to handle these problems.
Sewage water can spread all manner of disease because of the bacteria it carries, but 911 Restoration will be equipped with protective hazmat gear.
We will also make use of state-of the-art drying equipment that will help us extract water and moisture out of your home effectively.
We will repair any damage done to your pipes and we will disinfect the area using industrial strength cleaning solutions that won't harm your walls, floors, or carpets.
Don't let your gorgeous home succumb to the effects of a category two crisis without help. Contact our sewage backup cleanup Birmingham team with 911 Restoration Birmingham and let the experts solve it all for you today!
Fire and Smoke Damage Restoration
A fire is one of the disasters that can cause major damage to your home, and this is why our team is trained to handle every aspect of the restoration for you, so that you have less to worry about on your plate.
Our fire damage restoration services will provide comprehensive solutions. Our service will include:
We will be extracting leftover water used to extinguish the fire
We will remove ash and soot that are clinging to walls or air ducts
We remove the foul burnt odor caused by the fire
We will be restoring your furniture and cabinets back to pristine condition
We will be working with your insurance company to file your claim
We will provide full structural restoration
While a fire may seem like a difficult situation for your home to recover from, this is a problem that 911 Restoration can assist you with.
If your home or office location has recently experienced a fire or smoke damage scenario of some sort, then don't hesitate to contact our fire and smoke damage restoration Birmingham team with 911 Restoration Birmingham today!
Disaster Damage Restoration
Heavy rains and strong winds can cause storm damage and flooding. Flooding can cause widespread damage to your home.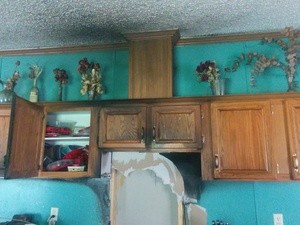 911 Restoration can extract flood water out of your home using our advanced equipment and we will be performing all necessary restoration services which may include disaster damage restoration, sewage backup cleanup, and mold remediation.
Rest assured that when a disaster like a storm causes big trouble at home, 911 Restoration is ready with our comprehensive restorations.
Whenever you need a fresh start, 911 Restoration will be there with the solutions to your water damage, sewage backup, fire damage, mold growth, and disaster damage headaches.
With our quality restorations, rest assured that your home will look good as new.
Don't let a catastrophe of any kind adversely affect your property. Contact our disaster restoration Birmingham experts with 911 Restoration Birmingham a call and let them help with everything today!