Water Damage Adger
911 Restoration Birmingham knows how important it is to get water damage cleared from the home quickly, which is why the Adger water damage crew is keeps their offices opened 24/7/365, filled with service agents standing by to take your calls.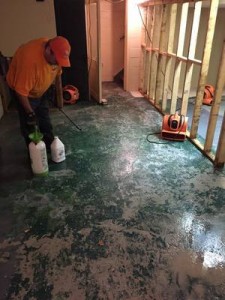 The Birmingham water removal pros have been helping the Adger community for over three decades. Even though water damage is our forte, we are well-trained in other types of home restoration, including mold removal.
With more than 35 years of experience, our Adger flood remediation professionals know how to handle it all, the first time around. Our services include:
Opened 24/7/365
45 minute response time
Free home estimates
Competitive prices
Works with all major insurance companies
Advanced water removal and drying equipment
IICRC certified specialists
The Adger water damage remediation operation is completely licensed, bonded and insured, in order to protect everyone involved in the restoration process. 911 Restoration Birmingham values quality customer service, so you can feel confident that you are working with educated professionals on every job.
From pipe bursts to fungus in the walls and ceiling, we know how to fix every water related situation in order to keep your home a safe place.
Untreated Water Damage Can Cause a Mold Infestation
If water invades you home without you knowing, then the moisture may cause, not only water damage, but a breeding ground for mold and fungus.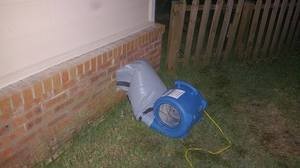 The IICRC certified Alger professionals know how to remove the water damage and mold before it leads to problems with the structure of the building.
If you feel like you may have a mold problem, it is important to call the Adger water damage team right away so that we can remove all the damage and create a safer environment for you and your family.
Sometimes you can easily see mold in your home, while other times it can be trickier to discover. If you find that whenever you are in your home you feel allergy-like symptoms, such as breathing troubles, coughing, itchy eyes and headaches, then you may have mold lurking somewhere in the house.
Our Adger water damage cleanup specialists can eliminate the mold completely by using the latest moisture extracting technology and advanced mold removing gear.
Our Water Damage Pros Will Help You Every Step of the Way
We don't want customers to worry about the financial side of the restoration, which is why we offer affordable prices and make an effort to work with all major insurance companies.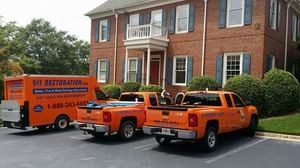 Whatever we can do to get you the lowest deductible, we will do. Due to the climate in Adger, many homeowners are predisposed to experiencing water damage in their home.
Our staff will send water damage Adger specialists to your home within 45 minutes of getting your emergency call, this way you will get assistance as soon as possible.
Call the Adger flood removal technicians if you find that you have water damage in your home that may be causing mold.
We offer free visual inspections, so there is never any risk when you contact us. We can't wait to give you a fresh start.