Fire and Smoke Damage Restoration in Birmingham
Everyone knows that fire and smoke can be extremely damaging to buildings, but 911 Restoration Birmingham knows that they can also be very traumatic for people too, which is why his office representatives are available 24/7/365 to take your call.
Call us at (205) 440-3745 and please allow us to offer you a free visual inspection to provide you with fire restoration in Birmingham.
To combat this effect, we work with IICRC certified professionals to make sure that the homeowner is in a good state of mind after any such event has taken place in their home.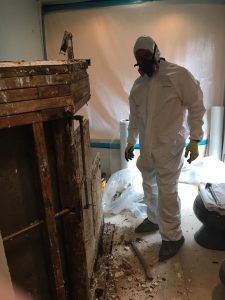 "When a fire happens it affects the whole house," Expert says, "and that can mean the homeowners need to relocate until the effects of the blaze have been eliminated."
When this happens, our crews even go as far as helping the homeowner find a temporary place to stay so that their lives are disturbed as little as possible during the process of restoration. Our fire damage restoration in Birmingham provides services that include:
Ash cleanup

Elimination of burnt possessions

Restoration of charred flooring

Smoke stain removal

Fire Damage Restoration restoration

Complete comprehensive home repair

Fire extinguishing chemical remediation

Removal of tar residue

Deodorization and smoke removal

Soot cleanup
We just don't want anyone to have to worry about where they are staying "And that's why we usually have options for homeowners that need to relocate even before we get to their home to fight the disaster."
we has many years of expertise with restoration-related work under his belt and that means there are no surprises left when it comes to the procedures needed for a fire or smoke damage event that has occurred.
The Water Damage Fires Cause
Most people envision fire damage as being something that blackens their kitchen when a grease flare-up happens, and this isn't far off from the truth.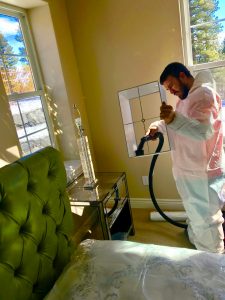 But in addition to the blackening that occurs during a fire, there are often times accompanying water damage problems involved from when the local fire department extinguishes the blaze.
When a fire department puts out an inferno, they tend to use as much water as is necessary despite that they are shooting it inside of your home.
Even if the fire that occurs inside your home happens in the kitchen, after it has been extinguished, the effects of the water used to remedy it may have spread throughout most of your home.
Without a doubt, anything underneath where the fire occurred will likely be affected by the water used to put out the blaze and this can mean serious amounts of water damage to your home in addition to the fire and smoke damage that engendered it.
If left for too long after a fire, the water used to put it out can also cause structural water damage and it will most definitely harbor mold growth and fungus infestations. Call us at (205) 440-3745 and learn how we can help.
"Fires are one of the worst disasters to affect a home because they do so much more than just burn things," an Expert says. "That's why we are here for the homeowner during the entire experience. From start to finish we take care of everything throughout the whole restoration process."
After the Smoke Clears
In conjunction with a fire event, there is usually an accompanying acidic smoke problem throughout the ventilated areas of the home. This happens because smoke travels with the air ducts and infiltrates every facet of a structure.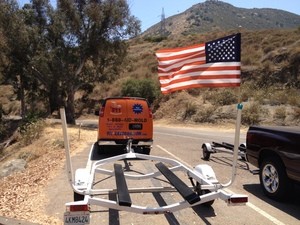 When it circulates, the smoke-filled air deposits itself onto the walls, ceilings, floors, and any other porous materials of the home."Drapes, curtains, carpeting, and fabric types of all kinds are some of the most affected materials after a fire has occurred.
These typical household items and others absorb significant amounts of smoke because their surfaces are so porous. Cleaning these items after a fire can be a monumental task, and this is why our teams have procedures in place for this stage in the process too.
One of the first steps, when they get to the site of a fire and smoke damage restoration project, is to extract all of the homeowner's belongings so that they can be dried and stored in a safe and secure location. Call us at (205) 440-3745 we provide you with fire remediation and smoke damage restoration in Birmingham.
While the homeowner's belongings are being tended to, we're simultaneously taking the steps needed to bring their home back to normal.
If your home has already experienced a fire damage restoration issue and you need the best there is in the business to handle the aftermath for you, then contact crews with 911 Restoration Birmingham today!