Water Damage Leeds
When the people of Leeds need expert water removal services they count on the capabilities and expertise of Elton Riley and his water damage Leeds technicians with 911 Restoration Birmingham to take care of the job for them.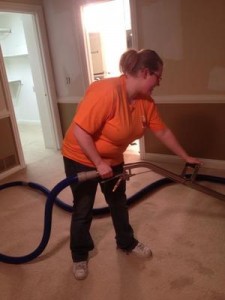 The challenges of eliminating water from any location require expertise and training that can't be found with companies that have less experience in the industry.
This is why our technicians are among the most trusted and capable in the business, and the go-to source for resident in Leeds or the surrounding area for all restoration work and services.
"Our teams will respond within 45 minutes of whatever happens in your home or business," Elton says. "We don't hesitate to get to the job, and you shouldn't hesitate to call us there, so give us a ring now if you need any help."
Elton and his crews of water damage Leeds professionals bring not only their years of experience and skill to every job that they take on, but also the latest and greatest drying equipment too.
"We are available 24/7/365 for anything that comes up and we will bring our expert technology and resources wherever the trouble is," Elton explains.
Don't let your kitchen be overrun with the water damage from a pipe burst, overflow, or ruptured hose. Contact our water damage Leeds specialists with 911 Restoration Birmingham today and let us take care of your water removal needs immediately!
How to Tell If your Plumbing Needs to be Serviced
Elton and his crews of water damage Leeds professionals know that there are a variety of ways that people find out their plumbing system is in need of repair, like when a pipe burst happens, or a water heater failure, or even a toilet overflow.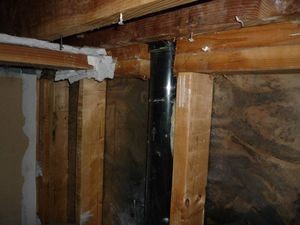 But Elton and his staff also know that there are plenty of ways to know before a problem occurs if your system needs to be serviced by a professional like those with 911 Restoration Birmingham.
"If the water that comes out of the faucet is brownish in color when it is normally perfectly clear, then this is likely a sign of contamination or rust that you will need to have taken care of by a water damage Leeds professional in order to eliminate," Elton says.
Moreover, if there are loud noises and creaks whenever you turn on the water, then your plumbing system may be aged and in need of repairs.
Additionally, if you notice that there is any corrosion or rusting around the fittings sections of pipes, then you are better off safe than sorry by calling a restoration professional like our water damage Leeds specialists to take a look at it, than you are by chancing a water damage scenario down the road.
"People should have their system snake scoped at least once every few years to find any small collections before they turn into big clogs that can impede the system and cause water damage," Elton explains.
Traces of mold contamination are also another way of determining if your pipes are having issues, because mold tends not to form in areas that are dry which means if you see mold you may also have found a section of pipe with a leak.
Don't let your home succumb to water damage from any source, be it a ceiling leak or a local flood, we are here for you day and night to help. So call the water damage Leeds professionals with 911 Restoration Birmingham today and let them help with it all!
Flooding Restoration Leader in Leeds
Elton and his teams of water damage Leeds professionals are completely aware of the reality that flooding can not only inundate people's homes when disaster strikes, but also their peace of mind too.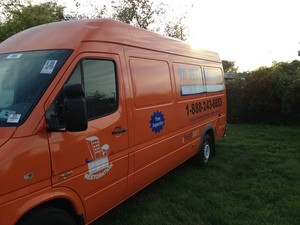 In his ongoing efforts to make life easier for people during these times, Elton and his water damage Leeds specialists take charge through every situation that they encounter.
"On one occasion when we got to the flooded house we noticed that homeowners were wading around in the water trying to save items by bringing them upstairs," Elton explains. "We made sure that the electricity to the house was turned off, and then we spent the next half an hour helping them move their things so that they won't be water damaged."
It's this kind of care and attention that Elton and his water damage Leeds teams bring to every project that they take on.
"After we helped move all of their belongings upstairs, we even helped to fill out all of the paperwork for them too," Elton says proudly.
If your home is being flooded out by a local storm and you want the immediate assistance from the best and most talented water damage Leeds professionals in the industry, then contact Elton and 911 Restoration Birmingham today!