Water Damage Hueytown
With as much rainfall as Alabama gets, it is important that homeowners have the water damage Hueytown technicians of 911 Restoration of Birmingham on call 24/7/365 to help them get out of a water-related jam no matter what time it is, day or night.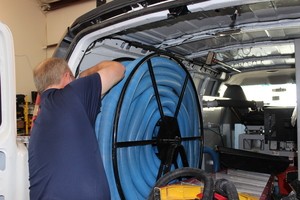 Birmingham is located right in the center of what is known as Tornado Alley due to the high frequency of tornadoes that affect that area.
With such a high susceptibility to this extreme weather, our Hueytown water cleanup team guarantees that they will arrive at your door within 45 minutes of receiving your call. We never want to keep you waiting when you are experiencing such a dire situation.
We make sure our Hueytown plumbing repair workers are trained to mitigate all causes of water damage, such as:
Pipe bursts and other plumbing issues

Flooded basements

Crawlspace condensation

Sink, toilet and bathtub overflows

Clogged gutters and downspouts

Roof and ceiling leaks

Storm and other water-based disaster damage

Sewage backups

Fire sprinkler malfunction

Washing machine leaks

Ruptured hoses

Leaking ice machines and other refrigerator issues
Our Hueytown flood water removal unit always implements same day services when it comes to water disasters, because we know that the longer moisture sits on a the surfaces of your home, the more damage can take place.
So, call us today, and our Hueytown water extraction team will begin the home restoration process by giving you a free home inspection.
Keep Your Shower From Causing Water Damage In Your Home
The Hueytown leak repair professionals want homeowners to know how important it is to keep an eye on your shower to look for signs that it may be putting you at risk for experiencing water damage. These signifiers can change depending on where you shower is located and as well as what type of stall or tub it may be.
If it is located over a crawlspace, then you should check the underneath area regularly. If you find that there are stalactites forming and soggy wood, then there is most likely a constant leak occurring.
If the shower pan is over a concrete slab, then you may find that the baseboards are stained by water, loose floor tiles and wet carpet (even when the shower is not in use) if you have a leak on your hands.
Call the IICRC certified Hueytown water removal crew if you notice any of these signs or more and we will get to work right away.
We Are Licensed, Bonded And Insured To Eradicate All Water Disasters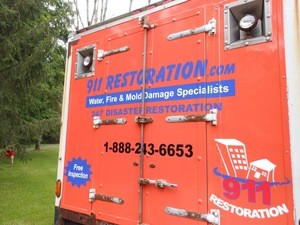 Our Hueytown flood cleanup pros want to help homeowners with every step of the process, including the financial aspects.
We know how overwhelming water disasters can be, especially when it comes to its potentially costly effects. In order to make this as as easy as possible for you, our Hueytown water damage restoration pros will file your insurance claim for you.
We know what type of information insurance companies need to know in order to get you the best chances at complete coverage, so let us submit all the paperwork for you and conduct all the communication with your insurance rep.
Call us as soon as you need help and our Hueytown water emergency specialists will do all they can to get you the most affordable services in the industry.