Water Damage Vestavia
If you have a leaky roof you can call the water damage Vestavia experts at 911 Restoration of Birmingham no matter what time you experience your disaster and we will be there to fix things up in no time.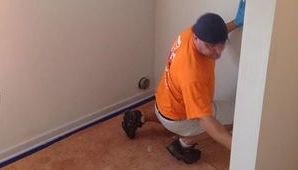 It is part of our mission to help you quickly in situations involving water, which is why we are available 24/7/365 and guarantee to arrive within 45 minutes no matter what time you contact us.
To ensure that every trace of water damage is remediated, we will provide you with a free home inspection as soon as we get on the scene.
Our IICRC certified water damage Vestavia professionals will always provide you with thorough water extractions in order to get your home dried quickly and efficiently.
You can count on us to provide you with same day services whenever you call us, because getting your home moisture-free is our top priority. Call our water damage Vestavia team today and we will go the extra mile for you and your family.
Your Water Damage Is Our Responsibility
Our water damage Vestavia experts know from all their years of experience that the two main ways in which water can invade your property is from severe weather and plumbing problems.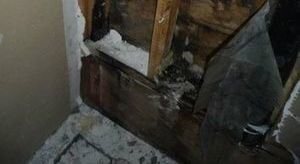 Whichever way the water finds its way into your home, it doesn't take long for it to cause damage once it is inside.
It is not uncommon for storms to be strong enough to cause bodies of water in the area to rise and seep into your home.  
Fortunately, our water damage Vestavia technicians have the most advanced technology in the industry to pump out the water out of your basement quickly and dry the area thoroughly.
If your plumbing is what is causing the issue, then you can also rely on us to repair the problem at the source and remove all traces of water from the premises. Call our water damage Vestavia unit and we will go the extra mile to get your home back on track before you know it.
Our Water Damage Repair Team Always Puts The Customer First
When it comes to any water emergency, no matter how big or small, our water damage Vestavia agents make sure to always put their all in the repair job.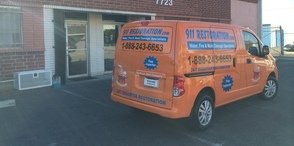 We understand that to the customer any type of water-related issue can feel overwhelming, and we never let that go unnoticed.
Most homeowners have never undergone water damage before calling us, and we are sensitive to that.
Keeping your emotional wellbeing in tact is important to us, so when you contact our water damage Vestavia pros you can be sure that you are getting the care that you deserve.
Call our water damage Vestavia unit at 911 Restoration of Birmingham as soon as your realize you need expert help with your water issue, and we will get you the fresh start you need.