Water Damage Pleasant Grove
If your home becomes flooded due to a heavy storm or an overflowing toilet, you can call the water damage Pleasant Grove technicians at 911 Restoration of Birmingham and we will be at your home within 45 minutes to being extracting water and drying the premises.
Our Pleasant Grove water cleanup members understand the importance of a speedy recovery when it comes to water situations, so we keep our office open 24/7/365, ensuring that whenever a homeowner calls us, we will be there to help.
We have many years of experience in the industry, and know exactly what needs to be done to get your home restored, so we offer same day services for all water based circumstances, including:
Pipe bursts and other plumbing issues

Flooded basements

Crawlspace condensation

Sink, toilet and bathtub overflows

Clogged gutters and downspouts

Roof and ceiling leaks

Storm and other water-based disaster damage

Sewage backups

Fire sprinkler malfunction

Washing machine leaks

Ruptured hoses

Leaking ice machines and other refrigerator issues
We know how to get your home back on track after it has been affected by a water disaster, so call our Pleasant Grove leak repair techs and we will provide you with a free home inspection.
Your Shower May Be A Source Of Water Damage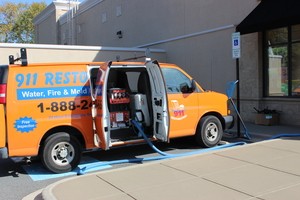 Depending what type of shower or bathtub you have could make the difference between a flooded bathroom and a dry bathroom.
It can be easy to take for granted this area of the home that we use every day, which makes it that much more important to be in tune with the maintenance of your washing area.
The Pleasant Grove plumbing experts know exactly what to look for when it comes to your shower pan, and they want homeowners to be educated on this matter as well.
If your shower is on an upper floor, it is important to be able to decipher the signs of water on the ceiling below.
If you know what to look for, then upper level shower leaks can be noticed quickly and the structural damage will be minimal.
However, there are exceptions, and when the damage is too great, the IICRC certified Pleasant Grove water extraction agents will step in a begin remediation procedures.
Call us as soon as you think you notice any signs of a leak, including chipping paint, crumbling grout and constantly wet bathroom floors and rugs.
Our Floodwater Removal Pros Will Help You With Everything
Although you may think that you have hired our Pleasant Grove flood cleanup specialists for the restoration of your home, they are also able to help you with all the other sides of the process, including your insurance claim.
We know exactly what information your insurance provider needs in order to get you the best possible coverage, so by letting us file your claim, you will have a better chance of getting the financial aid you deserve.
Call our Pleasant Grove water damage restoration pros today, and we will give you and your family a fresh start in no time at all!