Water Damage and Mold Removal Mulga
Unmitigated water damage has a tendency to create fungus growth, which is why our mold removal Mulga techs at 911 Restoration of Birmingham are trained to repair both water issues and mold problems.
You can trust that our water damage Mulga experts will arrive within 45 minutes to implement the latest water extraction and drying equipment to remediate the following causes of water damage:
Burst Pipes

Roof leaks

Sewage backups

Appliance malfunction

Water heater explosions

Washing machine overflow

Ruptured hoses

Flooding

Leaky shower pan

Ice machine Malfunction
Our IICRC certified mold removal Mulga experts have a reputation for acting fast in these situations, as well as paying incredible attention to detail, two skills that are critical to every fungal infestation.
When water is left to sit in the surfaces of your home for as little as 24 hours, mold spores can begin to develop and flourish throughout the household, but you can trust our water damage Mulga professionals to get your home back looking new.
It is important to not let mold grow freely throughout the home, especially since there are different varieties of mold that can impose various threats to both the home and those living inside of it. Our mold removal Mulga team is available 24/7/365, so call us today and we will get the process started with a free visual mold inspection
Our Flood Damage Unit Also Offers Mold Eradication Services
When a property is flooded, the excessive moisture can cause mold spores to blossom and thrive throughout the home.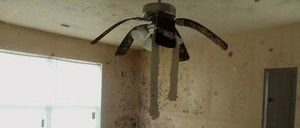 It's crucial for the recovery of your home that our water damage Mulga staff to begin extraction services immediately.
Our mold removal Mulga technicians have many types of fungal infestations in their day, so they know exactly how to eradicate the substance from the premises.
We have the comprehensive equipment needed to dry the home and get the mold, fungus and mildew out of the household quickly.
Call our water damage Mulga agents the instant you find a leak, and we will turn your home into a healthy living space for you and your family again.
When It Comes To Mold, Your Health Is Our Biggest Priority
Our mold removal Mulga specialists want homeowners to know that mold likes to live in dark, damp areas, so more often that not, you usually do no see it in plain sight.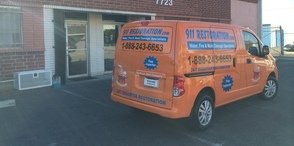 In fact, sometimes you can actually feel the effects of mold before you see it growing inside your home. When you breath in mold spores, it can cause headaches, sneezing, coughing, itchy eyes and, in extreme cases, respiratory issues.
Keeping you safe is our main priority, which is why our water damage Mulga pros place a great deal of emphasis on professionalism, and always strive to put the customer first.
By clearing the mold out of your home quickly and thoroughly, our mold removal Mulga crew hopes to better ensure your safety and keep the structure of your home in tact.
Call our mold removal Mulga unit at 911 Restoration of Birmingham today, and you can be sure that you will get the most competent service in the industry.