Water Damage Shelby
When an urgent situation like a flood or pipe burst occurs without warning, you're going to need the immediate action of water damage Shelby professionals from 911 Restoration Birmingham.
Our water damage Shelby technicians are always ready to lend you a hand and we can respond to your emergency within 45 minutes of your call so we can get your home back in shape in no time!
Our water damage Shelby experts know that water damage can come in different shapes and sizes, and with our 35 years of experience in dealing with all of them, you can count on us to assist you with issues such as: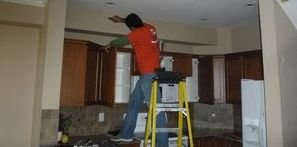 Pipe bursts and other plumbing concerns
Roof leaks and water stains
Drywall flooding
Mold growth
Storm and disaster damage
Sewage backups
Water-based appliance hose ruptures
We know how frustrating it can be to deal major problems like flooding or toilet overflows on your own. These issues can even happen when you least expect them which could lead to further complications like wood rot or mold growth.
To help avoid these issues, you can count on us to be available 24/7/365 to work on the problem on the day you call.
Mold Growth Prevention Through Water Damage Restoration
Mold can start growing within your home due to the presence of excess moisture from a roof leak, pipe burst, or flood. While mold is a natural component of the outdoor environment, it has no place being in your home.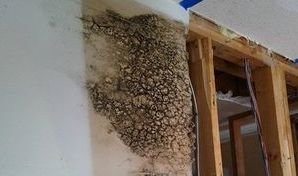 Mold can hasten the deterioration of wood and can release spores that can trigger allergies, asthma, and skin irritation.
The best way to deal with mold growth and water damage is by getting in touch with our mold removal Shelby team as soon as possible. We can perform a free visual inspection of your property to locate the source of the leak and detect any signs of mold growth.
Our IICRC certified mold removal Shelby experts can patch up the leak, extract water using advanced drying technology, and conduct mold remediation services. Rest assured that we will be thorough with our approach so both mold and the spores it may have released into your home are completely removed. Once the area has been cleared, we will be conducting the restorations that will give you that fresh start you're looking for!
Expert Water Damage Repair For Your Satisfaction
Our water damage Shelby team is fully committed to your absolute satisfaction because we believe in giving every homeowner a fresh start.
With our water damage repair and restorations will make your home safe, comfortable, and mold-free. 911 Restoration will make every step of the process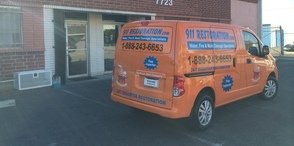 as convenient for you as possible. So you can also expect us to work with your insurance company to help you file your claims.
Through our restorations, we can take on all water emergencies and ensure your home gets back to being safe, beautiful, and comfortable for you and your family.
Get a fresh start today by giving the water damage Shelby team from 911 Restoration Birmingham a call!