Water Damage Gardendale
When homeowners in Gardendale experience a roof leak or a flooded bathroom, branch owner of 911 Restoration Birmingham Elton Riley and his team of water damage Gardendale specialists are the most trusted home restoration professionals in the area.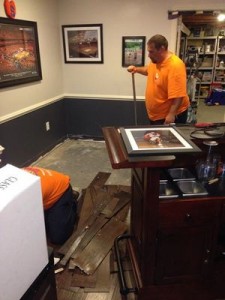 Most people do not realize that water damage strikes in three separate categories, all of which have their own special way of damaging a home.
No matter where the water damage comes from, the Gardendale flood removal crews can remediate the situation not only quickly, but at an affordable price.
Elton and his Gardendale water removal team have been providing the community with water disaster clean up for many years.
All of their experience has led us to understand that the best way to prevent permanent damages is to move quickly.
To do this, Elton and his staff guarantee to arrive within 45 minutes of any distress call that they receive, no matter what time, day or night.
The Gardendale water extraction agents work 24/7/365, so you never have to wait for assistance when faced with a water disaster.
We won't let any kind of flooding event, pipe burst or water heater failure inundate your perfect home with water damage, so call us today so we can get started on the restoration work right away.
We Are Experts In Preventing Water Challenges
The Gardendale flood damage experts are accustomed to seeing things in the restoration industry that most homeowners will never encounter in their entire lives. This familiarity with the specifics of the industry makes them a trusted source for information about restoration methods.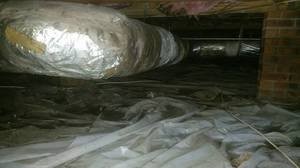 Below are some tips to keeping safe and dry throughout the year:
Keep your gutters clean. Homes need to have the gutters and downspouts serviced every year to prevent clogs in the system.

Inspect your gutters for clogs in the system that may allow for overflows.

Have your roof checked annually to prevent warping, cracking and splitting in the roof's layers. Any of these issues will cause water to leak into the interior of the home.

Check the fittings on appliances that are connected to the water lines of the home. When small abrasions become pressurized, they can grow larger and create water damage situations.
Don't let your home experience water damage from a faulty water line or ceiling leak and call us today.
We Will Make Your Home Look As Good As New
With the help of our Gardendale flood cleanup crew, your home will be back up and running in no time.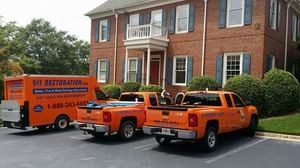 We are fully committed to maintaining optimal customer service by consistently offering professional, competent water damage restoration services.
The Gardendale plumbing professionals always conduct free home inspection and free visual mold inspections, because we want to make sure your home is a healthy, safe environment.
We will also work with your insurance company under every circumstance, doing all we can to make sure you out-of-pocket expenses stay as low as possible.
Contact Elton and his Gardendale flood mitigation crew today and allow them to solve any water damage issue for you in no time!