Water Damage Fairfield
It is important for homeowners to be protected against all types of water disasters, whether caused by storms or plumbing issues, and the water damage Fairfield technicians at 911 Restoration of Birmingham will be there to help you 24/7/365.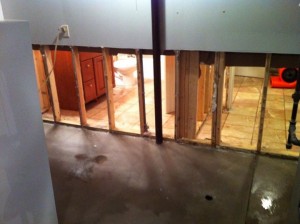 We know how important it is to act fast in cases of water emergencies, which is why our Fairfield water cleanup agents guarantee to arrive at the damage site within 45 minutes, ready to get to work immediately.
Our Fairfield floodwater removal unit is trained in the most advanced water damage remediation techniques, such as:
Toilet overflow sanitization

Pipe bursts remediation

Washer hose bursts correction

Mold infestation clean up

Water heater leak repair

Fire sprinkler malfunction restoration

Flooded basement water removal
We use comprehensive water removal techniques to make sure our Fairfield plumbing repair workers do the most thorough job possible on your property.
Our Fairfield water extraction members will use professional grade sump pumps, air movers, humidifiers, vacuums and other state of the art equipment to get your home clean and dry in no time.
So, call us today and we will get the ball rolling with a free home inspection as soon as we arrive!
Washing Machines Can Cause Unexpected Flooding On Your Property
Most homeowners are not aware that washing machines account for the majority of all water damage occurrences in households.
Every washing machine is different and can cause damages in multiple ways, which makes it even harder for homeowners to understand the risks, prevention options and cleanup techniques.
Luckily, Fairfield leak repair techs have many years of experience dealing with washing machine malfunctions and we know that almost all these issues can be related to damaged supply hoses.
Call the IICRC certified Fairfield water removal operation and we will help you save thousands of dollars and a lot of headaches today!
Let Us Help You Deal With The Financial Side Of Flood Damage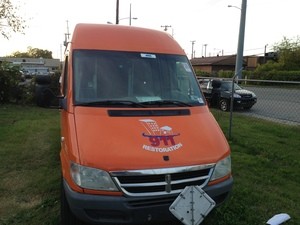 Water-based damages can be quite costly, with statistics showing that home floods end up costing homeowners ten of thousands of dollars.
Our Fairfield flood cleanup specialists always put homeowners first and make great efforts to always offer top-notch customer service.
We want to make this process as easy as possible in every way, which is why we will do everything for you, from the home restoration to filing your insurance claim.
With so many years working in the industry, we know what information insurance companies need to get you the most coverage for you water damage work, so you can trust us to do it all for you.
Call our Fairfield water disaster pros today and we will do all we can to get you affordable same day water remediation services.