Water Damage and Mold Removal in Trussville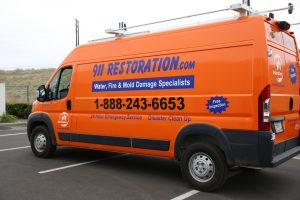 Did you experience water damage caused by a flood, hurricane, or pipe burst in Trussville? You can get a Fresh Start after a water damage emergency by contacting 911 Restoration of Birmingham. IICRC certified water damage restoration and mold removal pros can reach your property within 45 minutes of an emergency call, 24/7/365. Once they arrive, they can:
Assess Your Situation with a Water Damage and Mold Inspection

Perform Emergency Water Extraction, Boarding Up, and Roof Repairs

Ensure Your Property is Totally Dry and Dehumidified

Repair Damage Associated with a Flooded Basement

Handle Mold Remediation and Odor Removal
Return your property to better-than-new condition now by contacting us for flood cleanup and mold decontamination in Trussville. Water damage restoration and mold removal techs can offer you same-day help handling a flooded basement, pipe burst, overflowing toilet, or storm damage.
What Happens During Water Damage Restoration in Trussville?
Here at 911 Restoration of Birmingham, techs focus on personalizing the water damage restoration and mold removal services they provide. Crews will develop a specialized plan for flood cleanup based on the results of your water damage and mold inspection in Trussville. However, there are a number of common steps involved in water damage repairs. Techs may:
Stop Additional Water from Entering Your Property

Use Professional-Grade Pumps to Remove Water

Set Up Dehumidifiers, Fans, and Air Movers to Dry Your Home or Business

Repair Aesthetic and Structural Damage

Complete Mold Decontamination
Getting help immediately after a pipe burst, flood, or storm can limit the damage to your property. Let us bring your property back to perfect condition right away. We're ready to handle a flooded basement, sewage backup, or pipe burst today. Start mold remediation and flood cleanup in Trussville by contacting us any time of the day or night for a mold inspection.
Who Pays for Mold Remediation in Trussville?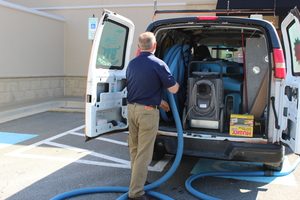 You may wonder how you're going to pay for water damage restoration and mold remediation in Trussville. Your property owner's insurance may cover some percentage of the costs for water damage repair and mold removal in Trussville. However, insurance generally only covers sudden emergencies and most insurance does not cover flood cleanup.
The techs at 911 Restoration of Birmingham can help you review your insurance policy if you have a flooded basement in Trussville. We can also work to keep the costs of water damage restoration and mold decontamination as low as possible for you.
Working with one company for mold remediation and flood cleanup can lower your overall costs. You can also keep prices low by getting help with mold decontamination and water damage restoration in Trussville right away, before additional damage can occur. Let us go over your options today with a water damage and mold inspection.
Servicing the cities of Adamsville, Adger, Alabaster, Alton, Bessemer, Birmingham, Brighton, Cahaba Heights, Calera, Center Point, Chelsea, Clay, Columbiana, Dora, Fairfield, Forestdale, Fultondale, Gardendale, Graysville, Greystone, Grove, Helena, Homewood, Hueytown, Indian Springs, Irondale, Leeds, Maylene, Midfield, Montevallo, Moody, Morris, Mount Olive, Mountain Brook, Mulga, Pelham, Pinson, Pleasant Grove, Shelby, Shoal Creek, Springville, Sterrett, Trussville, Vestavia, Vestavia Hills, Vincent, Warrior… and surrounding areas.