Water Damage Forestdale
Branch owner of 911 Restoration Birmingham Elton Riley wants all of the residents of Forestdale to go to sleep knowing that if water invades their property they can simply call the water damage Forestdale professionals and have crews there within 45 minutes ready to get to work.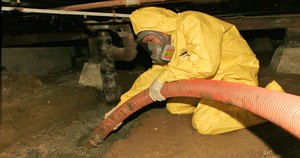 It seems like floods, leaks and pipe bursts occur at the most inopportune times. However, with the Forestdale flood removal pros standing by, you can rest assured knowing that we are available 24/7/365.
Time is one of the most important factors when it comes to extracting water off the premises.
Not only our we fast, but Forestdale water extraction crews provide homeowners with water damage restoration that is affordable and efficient.
We want to make sure you can trust us to always be upfront about water damage restoration. This is why our licensed, bonded and insured Forestdale water disaster specialists conduct free home estimates the moment we arrive on the scene, so you understand the scope of the work right off the bat.
In order to always conduct quick same day services, call us today so we make sure to dispatch Forestdale flood cleanup technicians right away!
We Will Help You Avoid Water Disasters With These Tips
Implementing a home prevention plan is the best way to avoid major losses and save money. Elton's Forestdale water damage loss prevention experts know how to keep you safe and protected just by following these simple rules: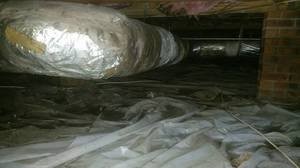 Inspect hoses that are connected to large, water-based appliances, such as washing machines, ice makers and water heaters, at least once a year to prevent ruptures.

Sometimes small leaks can occur without you knowing, creating damage that is often left unmitigated for a long period of time. To make sure this is not happening, check your water meters before and after you leave the home. If the meter has significantly changed, there is probably a leak somewhere.

If your home has any exposed pipes, it is best to check them frequently to see if there is any moisture on their surface. If there is, this could mean there are small cracks which can enlarge to cause a bigger leak.

Keep the roof over your head maintained by checking for damaged shingles, cracks and leaks during the warmer months. This will make sure it is in stable condition during the rainy season.
Sometimes it may be difficult to check all the areas of your home, which is why the Forestdale leak detection agents are just a phone call away to make sure your home is in optimal condition before any water disasters occur. So call us today and we will immediately get started on restoration procedures.
We Make Sure Water Remediation Is Done Right The First Time Around
Our Forestdale water extraction specialists have many years in the water damage restoration field, so you can trust that they know exactly how to mitigate any flooding situation thrown their way.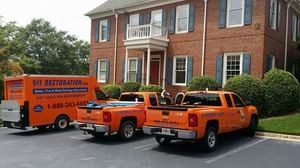 We never want homeowners to hesitate to call our Forestdale flood cleanup agents, so despite your circumstances, we always offer affordable prices and work with all major insurance companies.
Making this process as easy as we can for you is our main concern.
Our water damage Forestdale mitigation staff will handle the entire insurance claim process for you, making sure that you get the lowest deductible your plan offers.
As soon as you discover a leak in your home, call our Forestdale plumbing professionals.
We can't wait to give you the fresh start your home needs!