Water Damage Cahaba Heights
The Cahaba Heights flood removal professionals understand that water damage remediation needs to be handled with prompt efficiency, two skills 911 Restoration Birmingham makes sure all of their crew members posses.
When water disasters occur, it is best to have our Cahaba Heights water removal crew get to the site of the damage as soon as possible.
If your toilet begins to over flow gray or black water, or if a heavy rainstorm causes ceiling leakage, the Cahaba Heights flood mitigation techs will be at your door within 45 minutes of receiving your call.
We never want you to have to wait for assistance during these trying times, so we keep our offices available 24/7/365, every day of the year, including holidays.
Getting the water out of the premises quickly will not only prevent permanent structural damage, but it will stop mold from infesting the area.
We know this because we have many years restoring water logged homes, and we are confident that we provide the most capable water damage mitigation service in Cahaba Heights.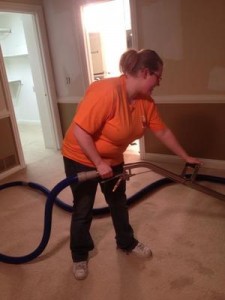 The Cahaba Heights flood cleanup techs are thoroughly trained in order to remediate a wide range of water damage causes, including:
Roof leaks

Sewage backups

Appliance malfunction

Water heater explosions

Washing machine overflows

Ruptured appliance hoses

Home flooding

Shower pan leaks

Ice machine leaks

Pipe Bursts
Our Cahaba Heights water extraction agents know exactly how to get your home back to feeling and looking like the home you have always known and loved. 
Call us as soon as you need assistance, because we want you to feel confident that no matter how severe the water damage is, we will make your home beautiful again.
Our Flood Restoration Experts Will Always Get the Job Done Right
Same day service is not just a perk we like to offer our clients, it is an essential component to ensuring proper restoration. We also use the most advanced drying technology to ensure a thorough clean up.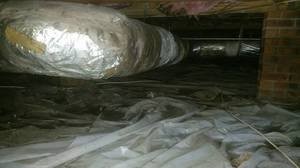 In order to recover your home to the best of our ability, we make sure to maintain our IICRC certification, a label that maintains our professionalism and ability to repair all water disaster situations.
Along with our certificates, the entire Cahaba Heights floodwater mitigation staff is licensed, bonded and insured, because we want everyone involved in the home restoration process to be protected, no matter how extensive the damage.
Keeping our customers safe is our main priority. We show this by providing around the clock customer service, something that is very important to us.
We always want you to feel comfortable calling the Cahaba Heights water disaster specialists when you have any questions about the work being done on your property, no matter how late or early it may be.
Helping You Through This Water Damage Ordeal is Our Main Concern
We want to make things as easy as possible for you when you need water damage restoration.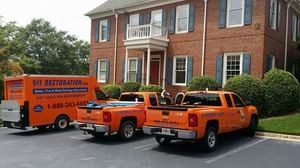 One of the ways the Cahaba Heights flood cleanup crews do this is by conducting free home estimates as soon as we arrive on the scene.
We also give free visual mold inspections, because we know that moisture and mold usually go hand-in-hand.
When you call the the Cahaba Heights plumbing experts you can relax knowing that we will take over all responsibilities, from submitting the insurance claim to completely restoring the home.
In the event that your damage is not covered, the Cahaba Heights leak repair technicians will offer affordable prices on all of our services.
Call us the moment you discover invading waters in your property and we will give you a fresh start right away!