Water Damage Warrior
When it comes to solving the extraordinary variety of challenges that a ceiling leak or other flooding event entails, there is no substitute for the expertise and skill of Elton Riley and his water damage Warrior teams with 911 Restoration Birmingham.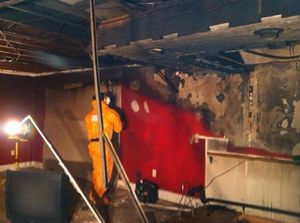 With the extremely rapid pace of water damage, it behooves restoration professionals to move even quicker, and this is why Elton and his water damage Warrior professionals with 911 Restoration Birmingham will arrive within 45 minutes to get straight to work.
"We set up and start pumping out water immediately," Elton explains. "This is because we've been in their shoes and know how mentally trying these situations can be."
In addition to being at the site of a job as fast as possible, Elton and his teams are available 24/7/365 to eliminate any kind of water related issue whenever it springs up.
Beyond jumping to action for water damage Warrior concerns, Elton and his crews are also highly adept at putting the needs of the customer as priority number one in all situations no matter what else is going on.
Don't let a water damage Warrior situation break out in your lovely home unexpectedly. Contact Elton and his water damage Warrior specialists with 911 Restoration Birmingham and let them take care of all your pipe burst, water heater failure, or flooding needs of any kind today!
How to Know When Pipes Need Service
Elton and his teams of water damage Warrior technicians have been providing solutions to the needs of water damage challenges for their entire careers and with this heightened level of expertise they want to spread their knowledge to help keep people and homes safe during the worst of weather related disasters.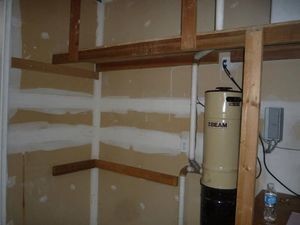 "People should always have their entire plumbing system inspected every few years to five at the latest," Elton explains. "This helps to find any tiny issues before they get more clogged, grow and become big ones,"
In addition to having pipes and plumbing snake scoped, Elton suggests that homes and businesses do a visual inspection themselves from time to time so that they can find any sections of piping that have corroded or rusted and might pose a future risk.
"Anytime you have a wet spot, you likely have a leak or condensation of the pipe," Elton says. "This is usually an indicator of a problem lying in wait that needs professional assistance."
Homeowners should also take notice of any mold growth contaminations that may be spreading in their home as this is usually a direct indication of water damage.
Don't let your home become a moldy mess from a slowly growing water damage Warrior situation. Contact Elton and the water damage Warrior experts with 911 Restoration Birmingham today and have it taken care of by the best!
Fixing Flooded Warrior Homes
Elton and the water damage Warrior specialists he employs at 911 Restoration Birmingham have seen every conceivable form of water related damage that can occur in this business and that has produced some powerful challenges that they have always tackled with total professionalism.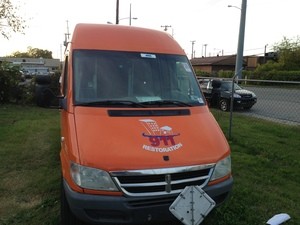 "We got to one house and there was six inches of water greeting us at the door with the homeowner," Elton says. "Turns out, the home was built directly on top of what was a water hazard at a golf course that got filled in and turned into homes."
Elton and his crews of water damage Warrior experts didn't hesitate to get started on the water removal process and used only the latest technology to both pump out the water and completely dry out the home too.
"We even helped the homeowner to solve all of the insurance paperwork challenges that the situation posed," Elton says.
Situations like this one are extremely common for Elton, but he recognizes fundamentally that they aren't so regular for homeowners trapped in these situations, and this is why he makes sure to always put their needs above all else.
If your home is in danger of being inundated by flooding of any kind, then contact our water damage Warrior specialists with 911 Restoration Birmingham immediately!