Water Damage Calera
When you need water damage problems like roof leaks, sewage spills, flooding, or pipe bursts mended, 911 Restoration Birmingham can provide you with the professional assistance that will ensure your home in Calera gets a fresh start. Our water damage Calera specialists are fully equipped and trained to take on various water emergencies.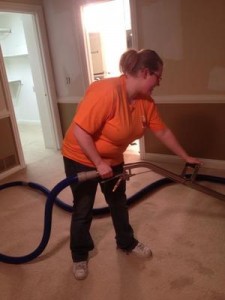 Once a pipe burst or roof leak strikes, immediate action is vital in order to prevent any further harm like wood rot, drywall flooding, or mold growth from harming your home. To prevent any such complications, you can rest assured that our water damage Calera team can be there within 45 minutes of your call and start working on getting your home back in shape.
The first step in our process is to conduct a free inspection and estimate of your property. This will give us a better understanding of the problem and allow us to recommend the best solutions at the most affordable price.
911 Restoration knows that water damage can also occur when you least expect it. But whenever they do, even in the crack of dawn or in the dead of night, you can always count on our water damage Calera team to be there for you. We're available 24/7 to provide you with the help you need exactly when you need it most. We're fully committed to putting our customers first in all the work we do.
Protecting Your Home Against Roof Leaks
There several ways water can get into your home and start causing you trouble. One of way is through a roof leak. Our water damage Calera technicians have the over three decades worth of experience in handling every kind of water emergency which include roof leaks.
Through the years we've dealt with roof leaks, and we know exactly how you can protect your home against this issue. Here are a few things that you can start doing: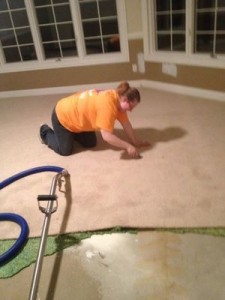 Keep a regular cleaning schedule for your gutters and downspouts. Make sure your gutters are clean of leaves and debris to prevent clogging which can cause water to spill over and seep into the roof and foundation of your home.
Inspect your roof for any signs of damage. Check the roof regularly for damage like missing shingles or damaged flashing. Repairing these issues early on can help prevent water leaks from occurring.
Check your attics insulation. Excess moisture and humidity buildup in the attic can already be an indicator that there's something wrong with the roof. Also, that excess moisture can lead to other issues like mold growth.
Providing You The Help You Need Against Water Damage
With these tips in mind, you can have more active role in keeping your home safe against the dangers of roof leaks. But whenever you're in need our help in patching up the roof and getting rid of those water stains on the ceiling, you can always count on the water damage Calera pros from 911 Restoration for help. Our IICRC certified crew will be making use of advanced drying equipment to take care of any water damage to your home.
Through our restorations, we'll make sure your home looks good as new in no time. Give us a call today!