How to Repair Water Damaged Electronics?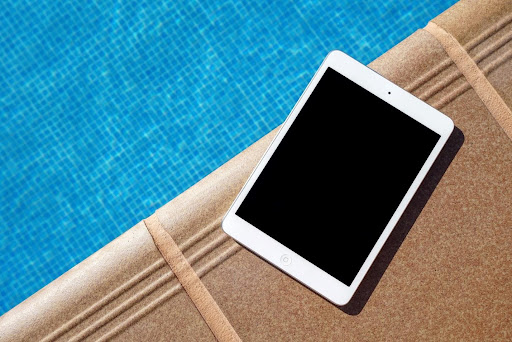 Fall into the swimming pool, exposed to rain, going through the washing machine: several situations affect your portable audio player, your mobile phone or your camera. And humidity is one of the worst enemies of electronic devices. Fortunately, there are solutions.
How to Repair Water Damaged Electronics?
With a few exceptions, electronic devices do not like water. Only completely waterproof or waterproof products escape the rule.
 If your device does not belong to this category and has its first baptism of water, place it very quickly in a dry environment. Make sure it is turned off. Do not try to turn it back on or put it on charge. Start by wiping it superficially with a clean cloth, removing the removable parts (battery, memory cards, etc.) and opening the hatches and flaps. If it has only been immersed for a short time, place it on a warm radiator or leave it exposed to the air for at least 48 hours, but avoid direct sunlight, preventing further damage. If it has been in the water for several minutes, place it for a few days or even a week in a ventilated room.
 If these solutions are insufficient, carefully use a hairdryer in the minimum position (and preferably in cold air ventilation) to remove the apparent humidity, then surround your device with sachets of silicate gel. If not, cover it with caps of compressed medicine and wrap it in a dry cloth. Leave it on for three or four days. An alternative: immerse it for several days in a bowl of rice, which has great moisture absorption power. Do the same for the battery and accessories.
In the event of failure, or if your appliance has fallen into seawater, it is better to return it to the after-sales service, which has the necessary equipment for its repair.
 If the device is no longer under warranty and you have DIY and electronics skills, can you try to take it apart to dry it better? At your peril! Finally, if you think the case is going badly, check with your operator or insurance company: there are special insurances that allow you to repair or replace the device damaged by water.
The ideal is still to take precautions to prevent your device from taking in water. Protect it with a waterproof case or wrap it in a plastic bag when you go hiking or swimming, and invest in a waterproof case if you plan to use it underwater.
That was all about small appliances. What if water goes into big electrical appliances, such as a refrigerator or a dryer? Let's discuss!
It is often possible to salvage appliances after being damaged by water. The difficulty of repairing a wet appliance depends on the duration of its exposure to water and whether they were working when in contact with water. And the fact that it is equipped with electromechanical or semiconductor controls. 
In the event of immersion or splashing of an electronic device and whatever the liquid involved, the first thing to do is unplug it as soon as possible without endangering yourself.
Prioritize your safety! Be careful when disconnecting an appliance from household electricity or any other source of electricity. If you have your feet in the water or your clothes are wet, please protect yourself against the risk of electric shock before even thinking of recovering an electronic device that has fallen in the water or has been wet.
Find a safe way to unplug it if the unit is still underwater and plugged into an outside power source. Find the affected fuse box or circuit breakers and turn off the power if possible. Be extra careful if you choose to unplug an outlet or adapter from a live outlet.
Gripping a submerged or wet electronic device that contains a battery is particularly dangerous. A shorted battery can catch fire and/or release dangerous chemicals. Avoid handling if you smell or see heat, smoke, gases, bubbles, swelling, or cast iron materials. 
Can you Repair Water Damaged Electronics?
It is dangerous to start the dryer if you have wet clothes, laundry or other washable items because even clean water can damage the internal functioning of the device, including the motor.
The decision to repair your appliance that has seized on the water depends on several factors, including the following.
Time: The more time passes, the less chance you would have to fix it.

The warranty: Repairs or spare parts could void it.

Corrosion: The water is dirty, and dirt can corrode some parts of the devices. Even if the devices are safe, you might later run into issues.

Age: If your appliance, which has taken in water, has reached its lifespan anyway, it is probably better to replace it. Repairs can cost as much or more than buying a new device. Especially if your insurance covers part of the replacement cost.
However, it doesn't always work to let the appliance dry and leave it for days. Therefore, if your devices have been exposed to water, it is recommended to seek professional help. Residents of Birmingham can call 911 Restoration of Birmingham, and their experts can assess the damage and repair your device!