Dos & Don'ts of Sewage Overflow in Commercial Buildings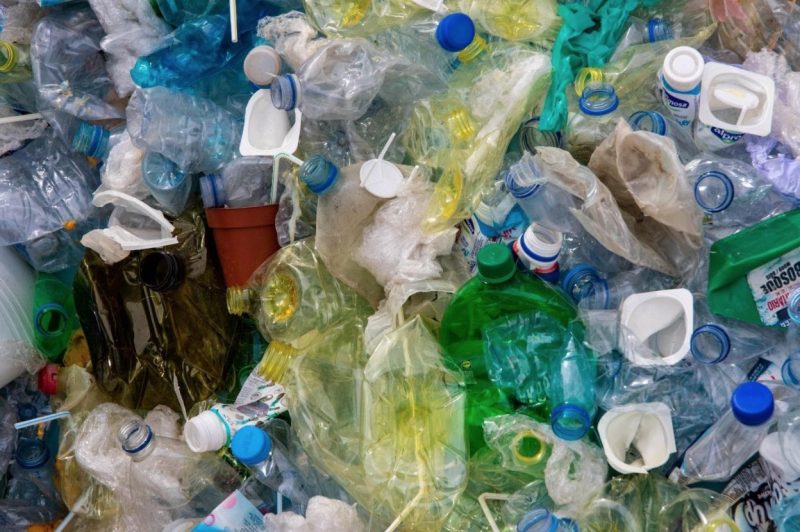 A sewage backup is horrible, whether it happens at a residential property or a commercial building. Without timely care, the backup can cause overflow, creating a public nuisance that is hazardous to health. As a general rule, authorities expect people to be careful to avoid this from happening. 
However, if a commercial building backup results in a sewage overflow, running away from the problem will only make it worse. The best way to make the right decisions is by knowing the dos and don'ts when faced with sewage overflow in a commercial building.
The Causes of Sewage Backup in Commercial Buildings
Before we discuss the tips for managing a sewage overflow in a commercial building, let's look at some of the most common reasons for it.
Flushing Objects that Cause Obstruction
While commercial buildings have stronger sewage systems than residential property, they are also accessible to hundreds of people, several of whom are inconsiderate enough to flush objects down the toilet.
Despite all warnings and information signs, commercial buildings are more likely to have sewage backup because people keep treating the toilet like a trash can. The problem with flushing cigarette butts, cotton, sanitary napkins down the toilet is that they will eventually clog it up.
Cracked pipes can be a result of careless inaction or unrealized disrepair that has grown into a bigger problem. They leak out sewage, contaminating nearby areas and making it unsafe for the public. 
Sewage lines run underground and are often close to trees, plants, etc. Their roots extend several meters below the surface and need supervision to keep them maintained. The problem with having sewage lines close to trees is that they are at risk of getting disrupted due to overgrown roots. 
Plant roots naturally extend outwards as they grow, and their roots eventually bunch up and obstruct water flow in the sewage. This occurance causes the sewage to back up and eventually overflow.
Grease is sticky and attaches itself to sewage pipes, building up more and more as time goes by. If the commercial building does not conduct regular maintenance for their sewage systems, this buildup eventually becomes concentrated enough to obstruct water flow, causing the system to malfunction and overflow.
The Dos of Sewage Overflow in Commercial Buildings
If you are in an administrative position and have to manage sewage overflow in commercial buildings, the following are actions that you can do.
If the overflow has occurred within building premises, you should open up as many windows as possible to keep the room well ventilated. Sewage water reeks and is hazardous. Allowing its fumes to concentrate in the room can be dangerous for the health of everyone around it.
Turn off Water Sources that go Towards Drainage
Since you know the sewage lines are malfunctioning due to obstruction or disrepair, close all water sources that fall into the drainage lines. Temporarily seal the toilets and kitchen, and check on any other functions.
These functions need to remain out of commission until the sewage backup has been restored to avoid worsening the problem.
Exercise Care around Contaminated Areas
It is crucial to remember that sewage is hazardous and carries a range of infections in it that remain active even if the water dries up. Be careful around contaminated areas and ensure you do not come into contact with things there.
Contact Restoration Experts
Once you have gone through the basics, it is time to call restoration experts for sewage backup restoration. 911 Restoration in Birmingham provides comprehensive clean-up services and has the certificating attesting to our knowledge of handling hazardous contaminations.
The Don'ts of Sewage Overflow in Commercial Buildings
In addition to recommended actions in case of sewage overflow, there are also some you must not take to avoid making the issue worse.
Delay Getting Sewage Cleaned Up
Firstly, do not delay calling restoration experts to clean up and sanitize the contaminated area after discovering the problem. The longer you take to handle it, the more dangerous the contaminated area will become to the public.
Try Handling the Sewage Yourself
Under no circumstances should you try to clean the sewage yourself. Sewage contamination requires extreme precaution, regulatory knowledge, and strong chemicals for proper handling. Only certified restoration experts or employees of the sewage company have the required training to manage sanitization.
Move Contaminated Contents
Yes, it is inconvenient and maybe embarrassing to have sewage overflow in a visible region of the commercial building, but refrain from trying to move the contaminated contents to an uncontaminated area. Not only will you be at risk, but you will also likely spread the infection to a larger region.
HVAC systems transfer air from one room to another and spread the hazardous fumes from the sewage overflow. To prevent cross-contamination, turn all the HVAC systems off until restoration experts have cleaned up the sewage overflow and have repaired or restored the system.
In a Nutshell
To sum up, sewage overflow in a commercial building is a public health hazard and needs to be addressed immediately. Keep the area ventilated, refrain from being too close to the contamination, and call restoration experts soon as you discover the problem.
If you need sewage backup restoration services, call us at (205) 440-3745 or send your inquiries on this link.